When starting your E-commerce business, you will need hosting services to ensure that someone monitors your online store, and website, so nothing goes wrong. If anything happens with, such as a storage error or bug, the web hosting company will deal with it. This is called shared or dedicated hosting. If you want to have control over your E-commerce business, then you can have VPS/Clouds. Your E-commerce store will run on a completely secure server, and you will allow people to have access to certain web information.

We at Houstious.io are here with our professional VPS/Clouds services. Before going into details of our services, let us know a bit more about VPS.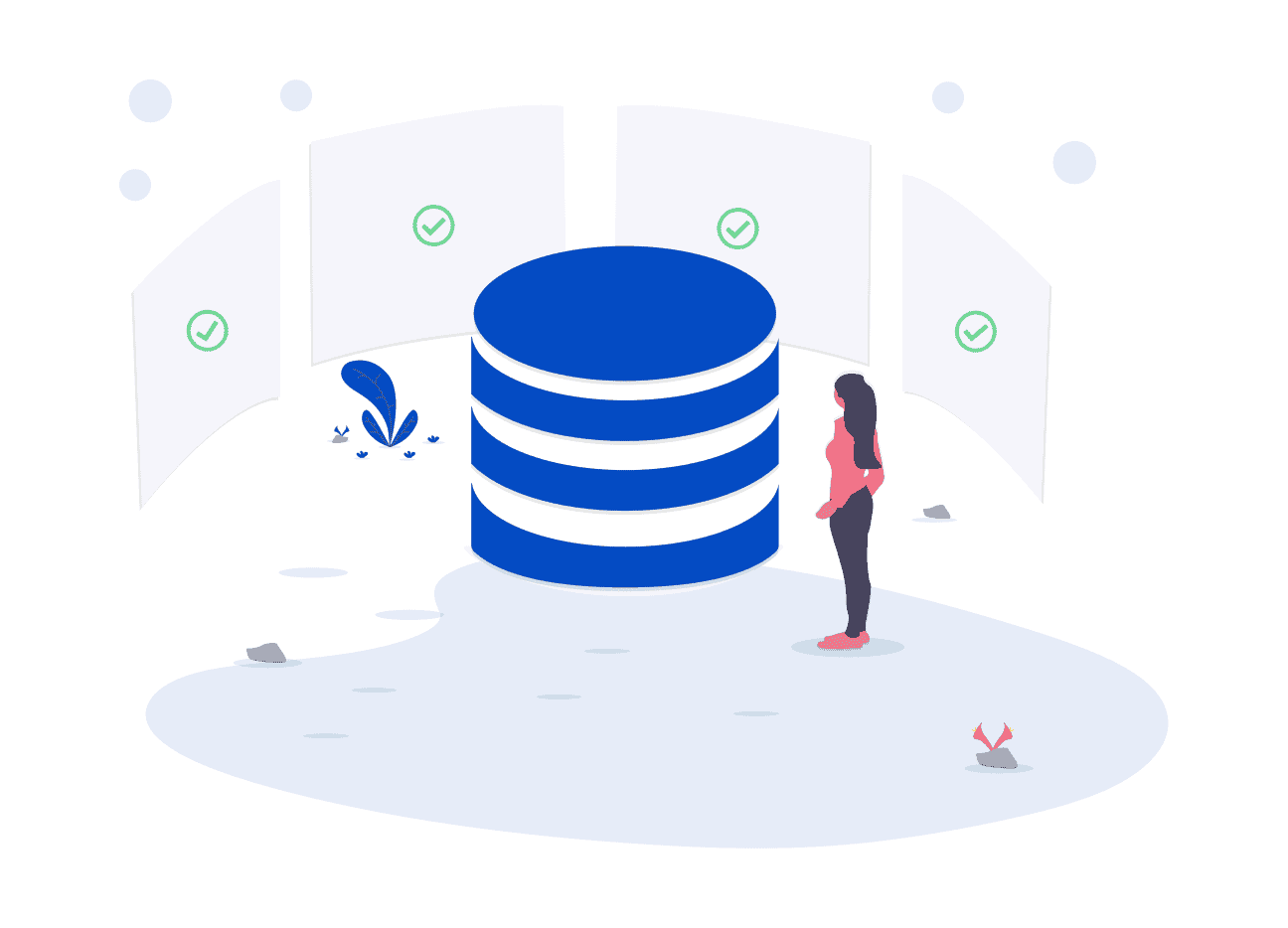 Check out our packages to get insight of what we are offering
We have incredible packages to offer. They will meet all your needs of having VPS for your business. You can choose the one that meets your requirements. Here are a few details about the package, so it will make it easier for you to decide which package you would want to hire
We have mentioned our three amazing packages above. If you are still not satisfied with the VPS services, such as, if you are not able to deal with the website hosting on your own, then you can try our 1st package as it gives you an idea about quality of our services. Still, you get all the support from us.
If you are starting up your new business, but you have in mind that you are going to expand its boundaries soon, then you can go for the third package. You will get more Ram and more disk storage to ensure that you will not face any storage problems later. Plus, every package offers the same level of security for your website data.

If you want hosting services but still do not want to lose control over your company's website, it would be better to get VPS/Clouds. Instead of dedicated hosting, you can get VPS/Clouds as your website will run on a personal server, and every person will get access to their given space.

When you get shared or dedicated hosting services, your website's performance might go down because of the shared server. If you hire a hosting company, they would be looking over different E-commerce businesses, affecting your business progress rate.

On the contrary, when you have VPS hosting, you do not face such problems because only your company's website will be running on a private server. It will improve the working and performance of your website.

This hosting lies between the shared and dedicated hosting services because you will get all the privacy, security, and high performance plus backup support without letting other people deal with your website's information.

You will have full access to your company's profile, and you will get the extra space for saving your data with full security protocols.
Why VPS is essential for business?
You might think that you can hire dedicated or shared web hosting services for your business, but what if we say we have something better to offer? How about getting VPS/Clouds services? Here are all the right reasons for getting VPS for your business:
When you have VPS, then you will have your operating server. Every user will have secluded resources and running applications on the same server will not affect your server's performance. Your website will not face any downtime problems because there will not be any shared server, and you will not have functionality problems with VPS.
You will have the control
When you have less access to your own business, there is a possibility of losing your business image because you start relying on people for your work. Anything can happen to your company's website. It would help if you had full control over your business root environment, whether you are running it on an international level or local. Having access to your business information will help you decide what needs to be done to improve your business boundaries.
If you have access to your company's website and are not sharing with anyone else, mean shared or dedicated hosting means only you will have access to your personal information. No one else will be able to get their hands on your data. Security breaching problems happen when you run a business. People will try to ruin your company's brand by hacking your website. When you get VPS hosting services from us, no one will be able to cross that boundary. Your data will stay secure from the person who is not authorized to access your personal data space.
A cost-effective way of web hosting
One of the important reasons for hiring VPS hosting services that it is cost-effective. When you hire full-time dedicated hosting services, you will have to pay a huge fee every month or annually as many people will be working for your business. When it comes to VPS hosting, you do not have to pay much for it. As you will be handling your website work, whether it is the marketing department or introducing new plugins, no one else will have to do any work for you.
You have been running your business all by yourself, and you haven't hired web hosting services because you have VPS/Clouds hosting. You will be the boss, but what if you want to expand your business boundaries after some time? You will have to add more web pages to your website. You do not have to worry about it because VPS hosting makes the work easier for you. You are going to add the web pages, and you will handle them. VPS will make the operations easier without affecting server functionality.
Get top-notch VPS/Cloud services from us
We provide high-quality VPS/Clouds services, and here is why you need from us
More resources, tailored server stack after your needs
You are hiring VPS/Cloud services, and then it is obvious that you will look for resources through which you will be able to do the marketing and increase your business boundaries.

One of the reasonable facts as to why you need to get VPS/Cloud services from us is that our packages will be tailored according to your needs. The server and the way you want it to function as well as which type of services you are looking for in VPS – everything will be according to your choice.

You will get more resources for your VPS so you can improve the functionality of your business website. Everything is going to be there the way you want. You do not get shared hosting as you will get more private resources for your business. You can share them with only the authorized people.

There will be no unauthorized access to your personal business details. Only you, and the users you allow, will be able to work on the website maintenance and other operations related to it.
Using latest and High-tech servers
We only believe in providing the best. That is why our team is using the latest platinum quality hardware and software. It helps maintain the lightning fast speed of websites as well as keeping them updated with the newest versions.
We maintain and update the server and provide support if needed
VPS/Clouds services mean that you will be responsible for every single check on your website. VPS is all about web hosting on your own. This does not work like shared or dedicated web hosting where someone else will sort out your problems.
But we care about our clients and help when they get to face any problem related to VPS.
We are going to be responsible for updating and maintaining the server for you, so your business does not have to face any issues.
If you are stuck in any problem, then you can contact our support team.
Our services will be available 24*7 so you can ask away your queries, and we will do our best to resolve your problem
Instant support is available when required in Danish and English.
If your server has been causing trouble lately, and it gets stuck, or it has been affecting the working of your business website, then it means there is something wrong with the server. You might not be able to fix the server problems on your own then you can get our expert's help right away.
If someone is trying to breach your security, and you do not have much idea about how to deal with hackers, then you need to contact us. VPS services do not mean that you do not receive our support.
Highly dedicated server stacks
We invest in highly dedicated server stacks to assure that our customers will not have to deal with any kind of delay or other problems. Our hosting is specially designed according to the requirements and demands of the customers. We also provide bug fixes and resolve minor bug issues. Our top-notch support is also available with platinum quality software and hardware to assist clients with all their needs.
Many companies are offering VPS/Clouds services, but what makes us the best?
Here are the reasons why we are the best VPS/Clouds services providers:
Tailored solutions for your business
Every single detail about the VPS is going to be according to your requirement. You do not face any problems in the future with your VPS. That is why we take care of every little thing, such as the plugins you are going to need, and if anything goes wrong, how you are going to fix it on your own. You have got all the choices when it comes to web hosting. If you do not want to share your business details with anyone, and you want all the control, then VPS/Clouds are the best thing, you can do for your business. There will be no server sharing, and you are going to be the boss. You can do the changes as you like, without anyone interfering, but you will get all the support, you will need from our experts, whenever you need it. Our packages are quite economical, and services are amazing. This will only help in boosting up your business's profile rating.
Most of the time, when you hire VPS services, you do not get support from the company, because that was your choice that you chose the VPS instead of a dedicated or shared web hosting services. This does not matter when it comes to our VPS services. Whenever you feel like you are stuck in any query related to your business website or the server has been misbehaving, you can contact us right away. We prioritize your success. If you choose us, you will see us with you in the demanding times. Our team makes sure our customers get excellent customer support.