Increase your website's

Conversions

Performance
Getting Started With Hostious
Hosting isn't always just hosting – With Hostious you'll get Denmark's fastest hosting with 100% Uptime and an always proactive supportteam ready to help. Our Support helps you with everything server-related. Even fatal WordPress errors that isn't related to "server" issues – That way you won't have to share huge expenses by hiring webdevelopers to fix the issue.

Welcome to Hostious.io – The future of hosting.
Fair useage NVMe Disks Raid
AMD EPYC 7502P Processor
DDR4 ECC Ram
10 Gbit/s Connection
Ubuntu 20.04
LiteSpeed Web Server
Unlimited Traffic
Firewall & DDOS PROTECTION
100% GDPR Complient
PHP 7.4 / 8
No odd limits
Let's encrypt SSL
Premium Theme & Plugin suite included (Rankmath Pro, WProcket, Imagify, Blocksy Pro, Product Feed Pro)
LiteSpeed Cache – Crawler Enabled
backups you can count on – From 1 time a day to every 30 minutes*, 5 days retention
"Free Basic Caching & Speed Optimization service for XX WordPress site."
HTTP/3 Quic, TLS 1.3
Unmatched Support
Our support consists of field-experts ready to help 24/7. We offer priority support with emergency calls at all hours, 365 days a year. We are unmatched.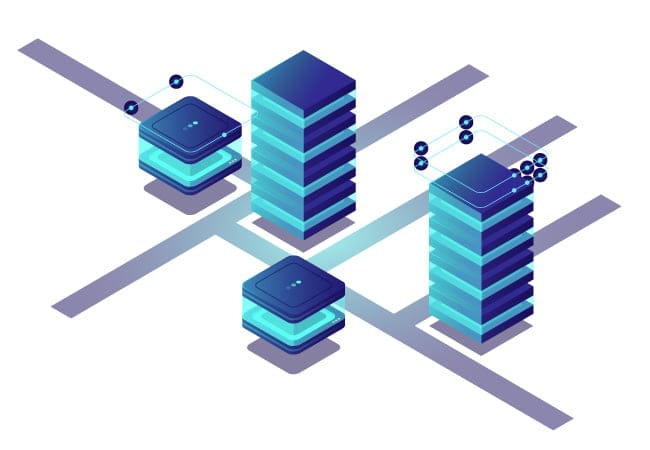 Learn About
Why We Are Always
The Best Choice
Hostious is a top-notch web hosting solution that keeps you online, every time and everywhere. We understand that a reliable and stable online presence means the world to your business and personal websites in the present highly competitive environment. It is because your website is the place where you share your stories, products, services, sell your business and make a profit. Therefore, we have brought truly managed and highly efficient web hosting services to you. So, you can stay online all the time without experiencing any downtime. We are working with cutting-edge technologies and the latest solutions to let you host your websites with peace of mind. Our web hosting services are also designed to ensure your website's reliability, performance, stability, easier scalability, and incomparable performance and speed. In any case, we will never let you down.
Scalability
We are always here to serve you exactly as per your website's needs. We allow you to enhance your resources when your traffic volume spikes. With our single-click auto-scaling website hosting services, you can easily handle a load of max traffic without any hassle.
Speed
With our lightning-speed hosting solutions, we can let you attract and hold traffic on your site with ease. With instant asset caching, auto plugin and platform updates, and customizable tech stacks, you can enjoy the speed like never before.
Security
Security of your websites is our top priority. Therefore, we rely on the comprehensive security suite of Imunify 360 to keep your websites secure and safe from any unauthorized access, malware, or brute attacks. Even more, free SSL encryption also ensures a secure connection between you and your visitors and helps you build trust easily. Besides this, we also offer periodic backup services to
Reliability
We understand the importance of a website for your business. Therefore, we always ensure that you receive the most reliable hosting service on the market, so you can handle your website's traffic without any downtime. Most amazingly, we offer 99.9% server uptime to ensure your availability to the visitors around the clock.
Client Feedback
What Our Clients Say
"There's no easier way to add innovative Gutenberg blocks than using Qubely Gutenberg Blocks Toolkit. Instantly raise your website appearance with this stylish new plugin."
"There's no easier way to add innovative Gutenberg blocks than using Qubely Gutenberg Blocks Toolkit. Instantly raise your website appearance with this stylish new plugin."
Do you want to know the kind of services we offer for our hosting clients? Let us have a look at the services enlisted below to explore your preferable option with ease.
Hostious is offering managed WordPress hosting service plans with one-click installs to let you build your websites happily. Our managed WordPress hosting service is an expertly curated solution that is meant to let you build, optimize, and achieve your growth goal in no time.
We are here to offer everything that your WordPress site needs.
With Hostious WordPress hosting, you can enjoy all the
Hostious is offering managed WordPress hosting service plans with one-click installs to let you build your websites happily. Our managed WordPress hour managed WooCommerce hosting services allow you to sell more online and grow your ecommerce store easily. Hostious WooCommerce hosting is the easiest way to launch your WooCommerce store. Key features of our WooCommerce hosting solutions include:
Add multiple payment options.
Configurable shipping options with flat or customized shipping fees.
List all your orders or product s with a convenient dashboard.
Sell any product and reach more customers with a reliable WooCommerce hosting.
Extend the functionalities of your WooCommerce store over time.
Fast, reliable, and high-performing web hosting service for serious developers or enterprises. Anyone who does not want shared hosting services can consider getting VPS/cloud hosting plans. It lets you speed up your website and grow your site traffic, size, and sales without slowing down the site and user experience, therefore.

Key features of our VPS/ clouds hosting services are including:
Proven reliability
High performance
Ultra-fast speed
Enterprise-level security
Easy to use hosting service
Technical support
Overall, VPS and cloud hosting services let you experience the best of both worlds with ease.
Targeted & Dedicated hosting service
Hostious is also offering dedicated hosting services for businesses, and top websites. Our hosting services come up with high-end storage services, unlimited bandwidth, and various other lucrative hosting resources. We only use platinum software and hardware to provide tailored services according to demands of our customers.

We are offering industry-leading web hosting services equipped with all the important features. Our hosting services are optimized for performance.

All our hosting services are meant to offer world-class reliability, high performance, and unmatchable speed. We are offering different types of hosting services to easily make the most out of the money you are going to spend here. So, opt for your preferable hosting plan of Hostious and grow your websites without limits.

We are here to offer you everything that your website needs to perform better and grow in the best possible way.
Top-notch 24/7 support service
Do you have any concerns and queries regarding our top-notch web hosting services or want to resolve any certain problem occurring to you while publishing your websites on our servers? Do not worry about anything here. It is because we are here for you 24/7.

You can easily reach out to our professional, experienced, and knowledgeable support service team with your concerns, questions, and challenges. You can either get in touch with our professional support team via live chat, or just send us an email with your concern mentioned in that.

Our support is available 24/7 in English and Danish.
We will make sure to reach you as soon as possible. From the instant to create your account on Hostious, when you are all set to publish your website, we are always here to provide you an all-in-one customer support service.

We are working with real, knowledgeable, and professional server, WordPress, and WooCommerce experts.
What makes our high-end premium hosting unigue?
Do you want to know what makes our high-end premium hosting solutions unique? Let us look at the key features of our high-end premium hosting solutions to get a better idea about things in this regard.
So here we go:
The power of LiteSpeed provides the comfort of open-source and lets you experience managed and accelerated hosting plans. It can help managing event-driven processes, enormous scalability, no overhead, and more connections.

Even more, integrated LiteSpeed enterprise solution is here to offer 100% accelerated hosting services. As it is meant to offer speed, flexibility, and security to all your websites.
LS Cache, also known as LiteSpeed Cache, is an all-in-one optimization solution for your site, which is integrated by Hostious for all your WordPress and WooCommerce websites. This is the most exciting solution for our WordPress hosting clients. It is because this plugin is quick, intelligent, and efficient, and it also knows how to ensure the accuracy and speed of your website in the best possible way.

LS cache, the WordPress plugin option, is available in our high-end premium hsting solutions to ensure:
Image optimization
Site speed optimization
Third-party CDN migration
Critical CSS generation and many more
Even more, it also offers support for a highly configurable cache crawler, as well as personalized WooCommerce cache by LS cache. We can help you to improve the user experience significantly on all your websites.
Overall, with this, we can help you to handle max spikes of your website traffic just like a breeze and manage cache precisely for you with smart purge technology.
Cyberpanel is an all-in-one solution being used by us to provide more ease and convenience to our hosting clients regarding their websites' management. Cyber Panel can help in managing everything from WordPress deployment, SSL management, DNS, Backup, emails, one-click installs, and upgrades to subdomains, and much more with ease.
Hostious web hosting with Quick. Cloud is the best solution for your WordPress hosting. This is the first yet complete WordPress caching Content Delivery Network that can cache your dynamic WordPress pages. We are using Quick.cloud as an effective transfer protocol to make your WordPress websites faster and more secure than other hosting service providers. Most amazingly, we also help you reduce website transmission time to each of your website visitors, without any concern about their geographical location. It is because, with Quic.cloud, your site content is cached on all our servers. Even more, it can help in transmitting both dynamic and static content to enhance your site speed dramatically
So, here is what we use to enhance your site's security in the best possible way. Our high-end premium hosting solutions come with the Imunify 360 integration.

Imunify 360 is a comprehensive security suite that is here to protect all our servers and hosting websites. Imunify 360 security solutions are here to ensure:

Real-time Malware recognition and removal on the website. This includes real-time malware scanners, automated cleanup, WAF, proactive defense, and file antivirus identification and removal. It maintains the clean reputation of your IP by preventing Spam in the best possible way.
Real-time physical and virtual patching
Protect your website from web spam and bad bots to keep websites and servers protected. It shields you from bad bots, malicious or spammy requests, malware upload, and brute-force attacks in a more effective way.

Overall, our top-notch web hosting services come with state-of-the-art security solutions that are meant to keep your websites protected automatically around the clock. You can ultimately stay stress-free from your website hosting in the best possible way.
Redis – Based on Cloud Linux OS+
Redis is another amazing integration of Hostious website hosting that can be used as a cache and database based on Cloud Linux OS+. Our servers are based on next-generation operating systems, Cloud Linux OS+, which is meant to enhance shared hosting solutions in the best possible way.

This state-of-the-art operating system can offer:
Deep lock performance analytics
Centralized monitoring tools to be used by all websites
Advanced automation

MariaDB is an amazing open-source relational database solution which is developed by actual MySQL developers. We are offering MariaDB server solutions to our hosting customers for effective management of their databases.

This has helped us to build our servers on the values of stability, reliability, and performance. We integrate the latest releases of MariaDB to provide you with ensured security and reliability.
We also offer free website migration services. Just enter your hosting account on Hostious, and our experts are all set to let you migrate your web hosting in the best possible way.
Enjoy world-class reliability and performance with our top-notch hosting plans and get your website migrated to our servers without the hassle.
Our technical team will perform a check to see whether your site is compatible to migrate to Hostious as some alterations are required
You can have support from our experienced and qualified technical team around the clock. So, a site migration will be like a breeze for you.
We create the backup of your site at Hostious migration service, and it will then be transferred to our servers to avoid any website interruption.
Our commitment to provide hosting excellence is unmatched.
We offer tons of helpful tools and professional and expert guidance to ensure your website is up and running smoothly without any downtime.
Do you want to know more about Hostious and our lucrative web hosting services? Or you have any concerns regarding our hosting services? We are just a call away!
Make sure to get in touch with us to resolve any of your queries, concern, and challenge instantly. Get the top notch dedicated hosting services from the best providers.
FAQ
Got questions?
We've got answers
Qubely blocks is added to the Gutenberg editor as soon as you install the plugin. You can start using it as any other Gutenberg block. Add ready blocks using the plus sign where you'll find a new section of blocks under the Qubely icon.
Create stylish call-to-action buttons with Qubely Buttons. Play around with typography, design, border and more. Add animations and personalize it to engage visitors instantly.
Create stylish call-to-action buttons with Qubely Buttons. Play around with typography, design, border and more. Add animations and personalize it to engage visitors instantly.